Shortly after losing my dog Simba (click to read Simba, My Balaam's Donkey), a fledgling American Kestrel moved in under my porch and kept me company for a couple of weeks. Kestrels are the smallest falcons but can be fierce predators, it's worth a moment to learn about them online.
This one must have fallen out of its nest in a very tall palm tree in my front yard. I could see the adults taking food to the top of the tree even though I couldn't actually see the nest.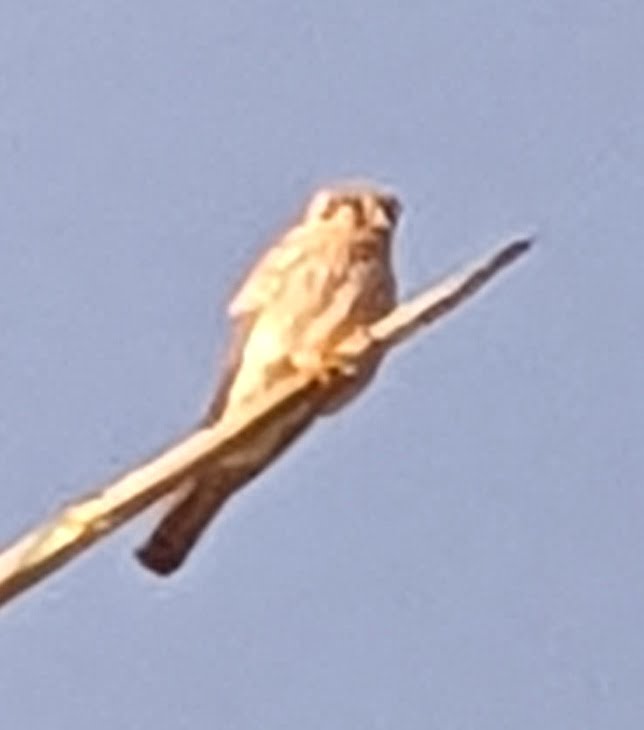 This is probably the parent I spotted up there before I ever met the kid.
I named him/her Kelly, a nice non-gender-specific handle. This bird always kept a lookout for who may be around, but let me get really close without hopping away.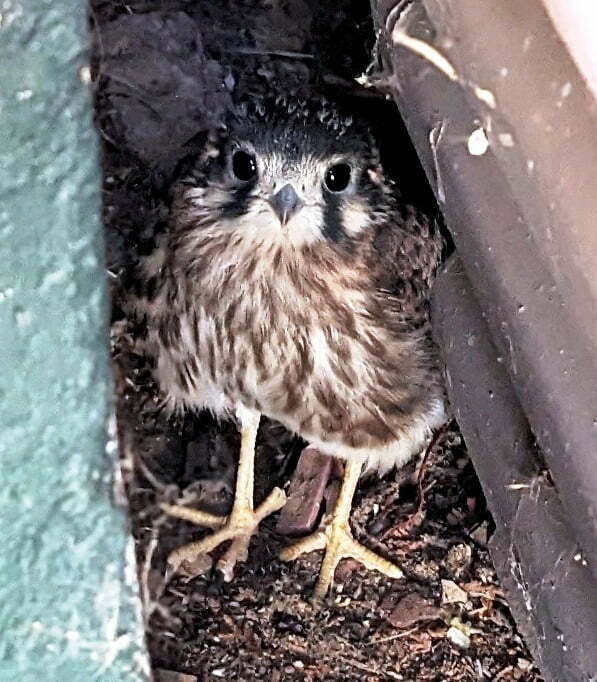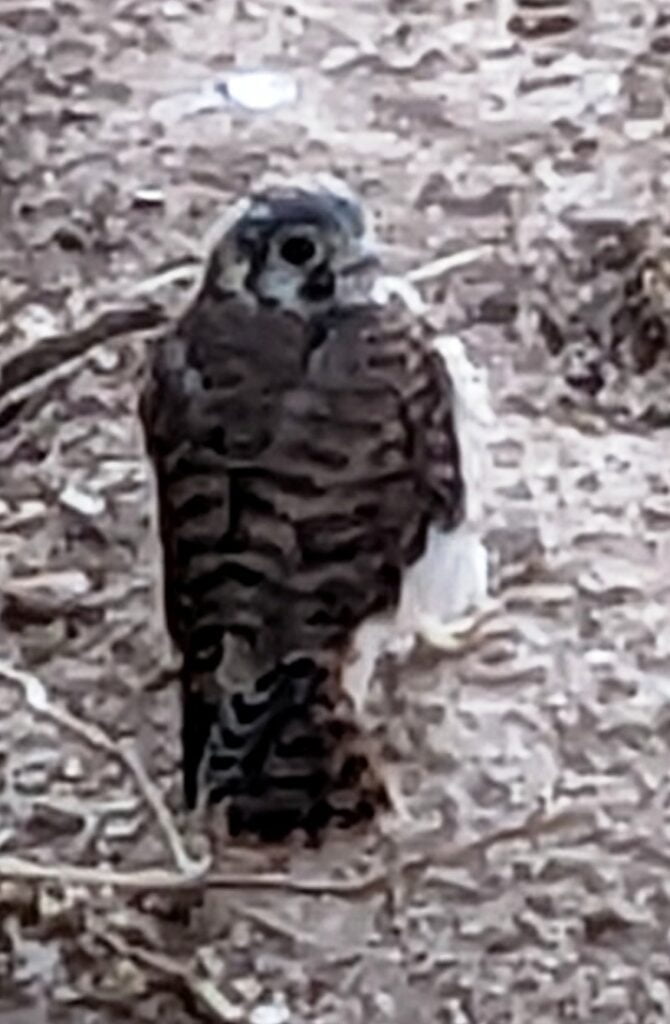 Kelly complained a lot, probably telling mom to bring some food. I learned to recognize the sounds from inside, so I could go out there and chi-chi-chi-chi back a little.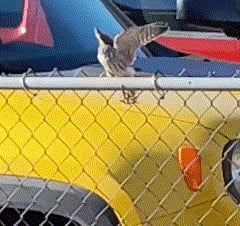 In a couple of weeks Kelly could fly in little bursts, and eventually could make it all the way up to the nest. I could still get pretty close and have some animated conversations, I wish I knew what I was actually saying… his head bobbing always looked like a reprimand! (click pic to watch a video)
After a few days of hanging out around the nest and squawking for service, Kelly finally got the idea it was time to move out and upward. The last time I heard him and went outside for a chat, I could see three of them meet up in the sky and fly some large circles, probably searching for breakfast. I don't know if Kelly was hunting with parents or siblings, but I waved goodbye and was happy to know that falling out of the nest didn't cause any permanent harm.
Thank you, Kelly, for being my rebound buddy while I was learning to leave Simba behind.